What is Disaster Management?
Disaster management is the term used to describe all those things necessary for an area to be returned to its original state after a disaster has taken place.
Disaster management can include many terms, one of these being emergency management, which means the coordination of resources in order to prevent or alleviate the damage caused by emergencies.
Types of Natural Disasters
Natural disasters can be divided into two general categories: geological and civil.
Geological disasters include hazards such as avalanches, earthquakes, landslides, mudflows, volcanic eruptions and volcanoes.
Civil disasters on the other hand are man-made or a result of human negligence. Civil disasters can include fires, oil spills and airplane crashes to name a few.
What are Disaster Services?
Disaster services are activities that include search and rescue, providing food and water to the injured, medical attention when required, and many more. Disaster services are meant to help the emergency management in any way possible in order to reduce stress on its resources.
Other disaster services include sheltering in place, providing public assistance in terms of funding, and determining the need for assistance after a disaster has occurred.
What Are Some Types of Disaster Services?
There are four main types of disaster services available to an individual or an area. All four methods can be carried out by the national government, local government, private organizations, and individuals. These include:
1- Deterrence
The act of preventing something from happening. This could include applying laws designed to prevent people from starting fires in forests and other wild areas.
2- Mitigation
The act of preparing for an upcoming disaster and lessening its impact on impacted areas.
For example, if a hurricane is expected to hit an area in the coming days; efforts would be made to reduce any further damage by securing loose objects and moving them indoors or away from the ocean.
3- Response
This is the act of reacting to a disaster when it has already occurred. Response disaster services can include search and rescue, medical assistance, evacuation efforts, etc.
Response disaster services may also include:
Staff augmentation
Material and equipment rental
Establishing base camps
Risk assessments
Emergency response planning
Training and exercise development
Financial cost tracking
Grant management and closeout
4- Recovery
The act of returning an area to its original state after a disaster. Recovery can take months or years depending on the severity of the disaster. During recovery efforts, emergency management works to restore public services, foster the redevelopment of local businesses, and return basic necessities such as water and electricity.
Recovery can also include rebuilding efforts (and managing debris) which ensure that damaged areas are repaired in order to prevent any further damage after a disaster has occurred.
Recovery disaster services may include:
CDBG-DR construction management
The Role of Different Disaster Services During Recovery Efforts
Emergency management
Disaster emergency management oversees the activities during a disaster and recovery process.
Public assistance
Public assistance provides funding for people affected by a disaster to repair the damage, as well as to adopt measures that will help them prevent further damage from occurring in the future.
Loan management
Disaster loans are a form of relief funding provided to individuals or families in order to help finance the costs of repairing damage to their homes, vehicles, and belongings as a result of a natural disaster.
Staff augmentation
One of the most significant limiting factors during disaster relief is manpower. With staff augmentation services, subject-matter experts have tremendous experience stepping into larger project teams and acting quickly to help communities recover.
FEMA program management
FEMA program management is a process that enables employees to enhance their abilities as well as improve program processes and functions by exercising effective leadership, applying sound management principles, and creating a culture of continuous improvement.
What markets need disaster services?
All organizations that might be affected by a disaster need to have a plan in place in case of a disaster. That means that anyone from small businesses, universities, hospitals, and even homeowners could benefit from the services offered by these companies.
Schools and daycare centers may need help providing shelter for students if there is no building available to house them during a disaster.
Businesses could need help boarding up windows and doors to keep out intruders and prevent further damage from occurring after a natural disaster has struck.
Hospitals might require assistance moving patients or freeing up space for new arrivals in case of an emergency, while individuals may need help cleaning up the mess left behind by a flood or a fallen tree.
What might this look like?
Disaster services can be used in any situation where there is an emergency response needed to reduce further damage, aid in recovery efforts after the event has occurred, or make sure that operations are back up and running as quickly as possible.
A hospital may need help moving patients, which can be done by disaster cleanup services on a large scale.
Smaller companies may also need help after an emergency has occurred. Disaster management services could handle everything from first aid to sheltering people left behind during evacuations or managing missing pets in the aftermath of a natural disaster.
Emergency Response Team
Disaster management is a big part of the Emergency and Response Team's job. They coordinate with these organizations to make sure that all people affected by a disaster get the help they need.
The ERT arrives before a natural disaster has taken place or after an event has occurred. They will then assess the situation and determine what kind of resources are needed. Once this has been done they will then coordinate the resources in order to provide efficient disaster services for the people affected.
The Emergency Response Team uses wireless solutions during times of disasters to communicate with one another, as well as with anyone who will be participating in the disaster services.
These technologies include satellite phones for out-of-range areas that still require the use of technology, cellular networks for areas that do not have access to satellite service but are affected by a natural disaster, and digital handheld radios to communicate with other team members and volunteers at the incident scene.
These wireless solutions allow the Emergency Response Team to respond quickly and efficiently to a crisis or disaster in order to provide services for those affected by the event.
Get started
We partner before a disaster even approaches because preparation defines resiliency and drives swift response. Leveraging powerful resources already in place, LEMOINE is ready to help before the unthinkable happens. Let's get started today.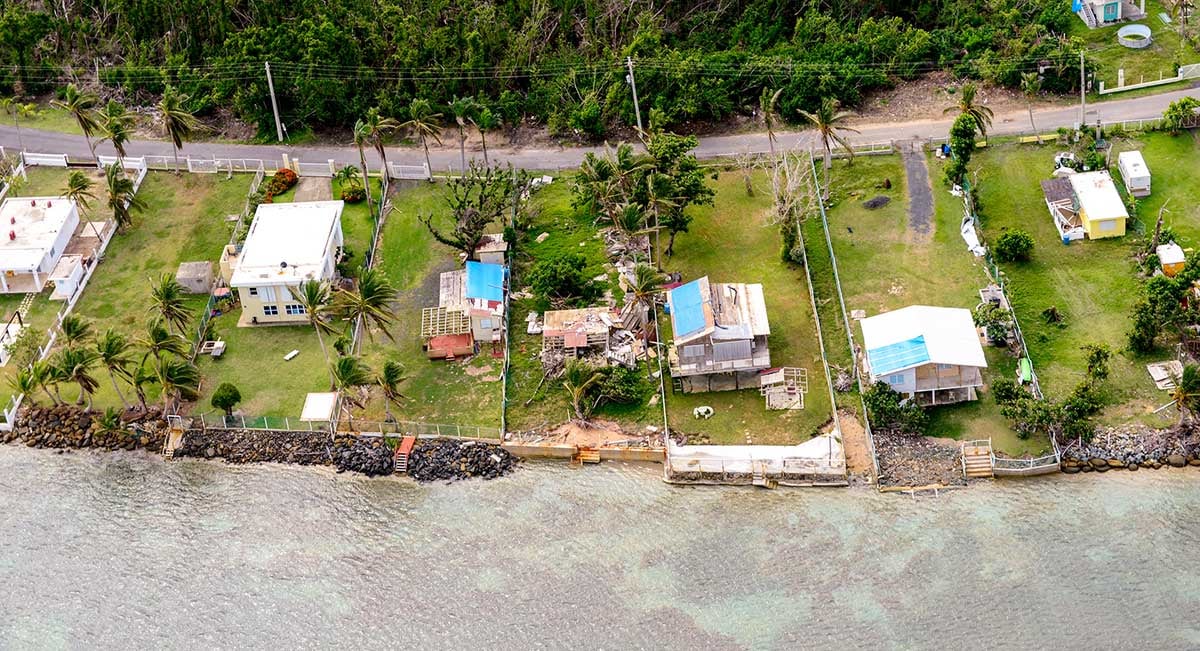 Subscribe to our newsletter to receive the latest information on news, knowledge articles, projects, and more!